Move-Up America Builder Interface…
Whenever you want it, right when you need it, without having to ask for it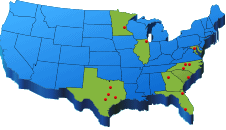 Move-Up America is an industry leader in builder services and backlog management. With innovative Move-Up Programs, Lease Buyout Services and Guaranteed Lease options we specialize in programs designed to help builders increase sales and limit cancellations. By signing in you can access the latest information, statistics and documentation for your specific customers.
Status Reports
Testimonials
Historical Statistics
Market Documentation
Accurate, Organized and Up To Date
Move-Up America is a full service real estate brokerage that is re-inventing the process of selling an existing home while purchasing a newly constructed home from a builder. We believe that the business of selling homes is just that... a business and you deserve to work with a company that knows how to manage the process professionally...
The Move-Up America Difference